These people sure are stupid
On September 10th, 2019 Ms Robin HUTCHINSON made a threat to terminate or otherwise obstruct the investigation of Royal Jubilee Hospital's flagrant abuse of patients detained under the Mental Health Act, most of which are not properly notified of their rights prior to the forcible confinement and the administration of noxious substances likely to cause their death or grievous bodily harm...
Ms Hutchinson visited the website Gitmo.ca on Tuesday, September 10th, 2019 for a total of 5 pages, most notably including.
Obituary for Dr Loomer at about 073058PDT.
The Covfefe Killbox at about 073112PDT.
She then sat and stewed on it for half the day before firing off an utterance at approximately 1557PDT on Tuesday, September 10th, 2019. See comms facsimile below.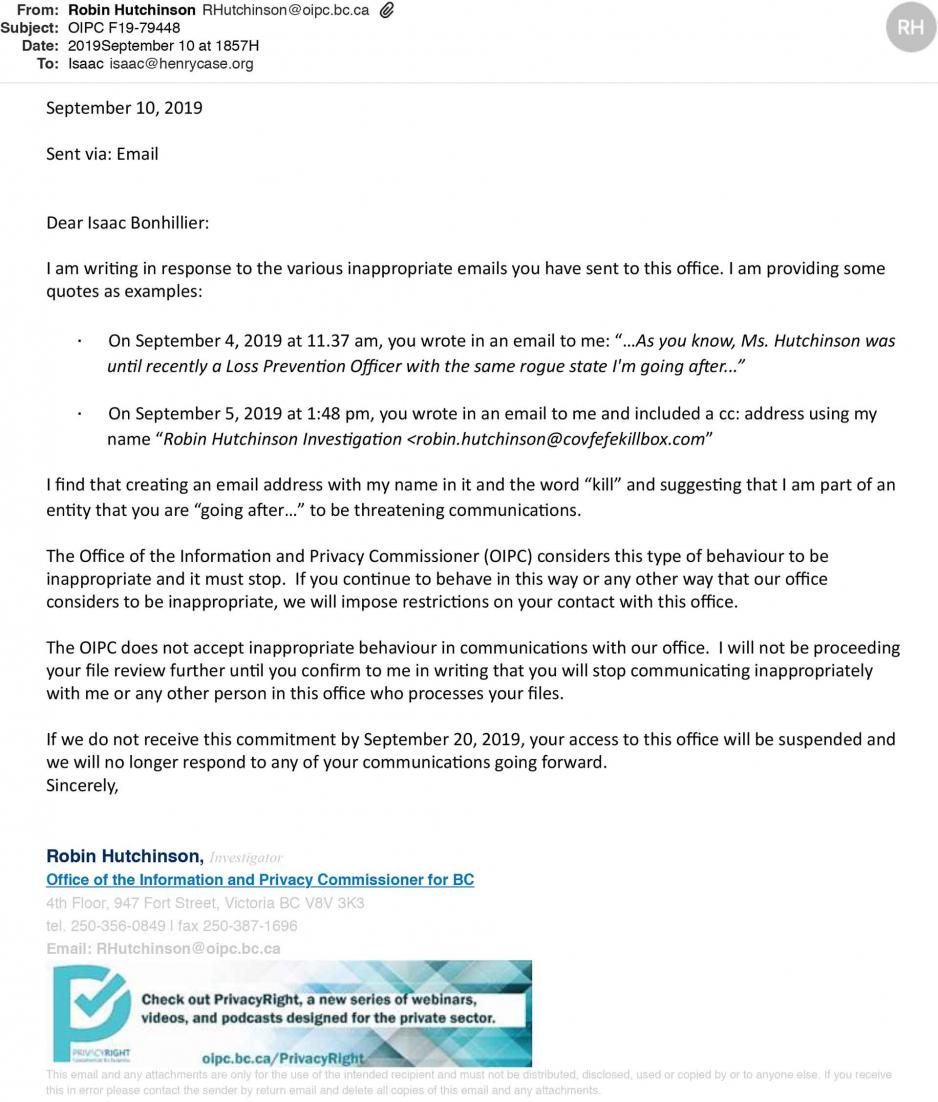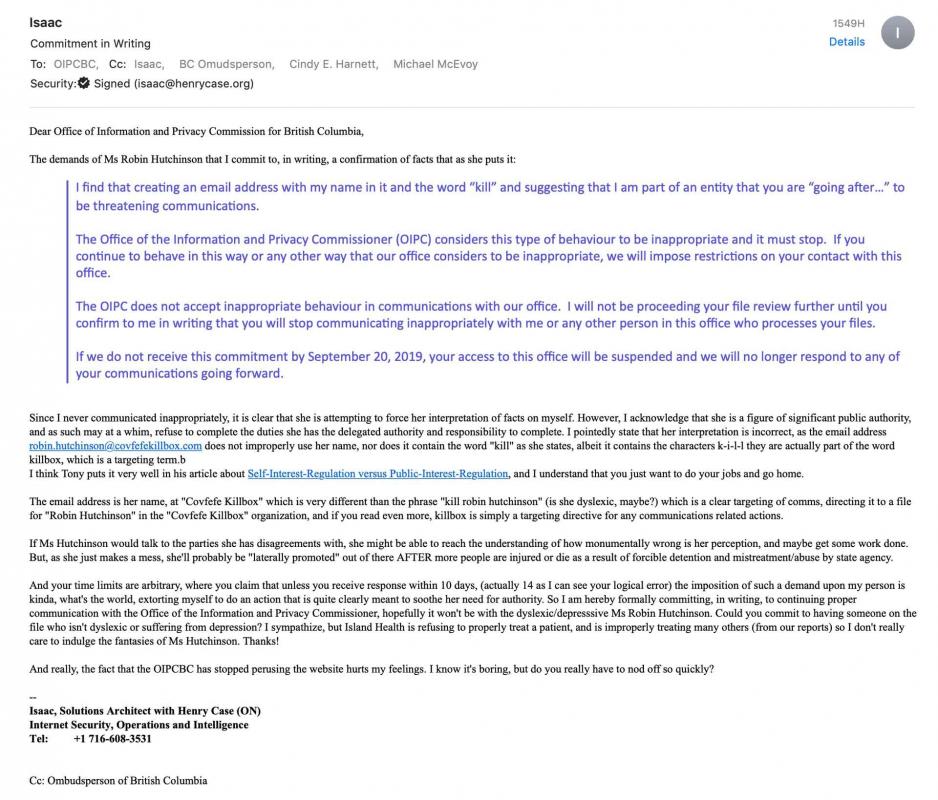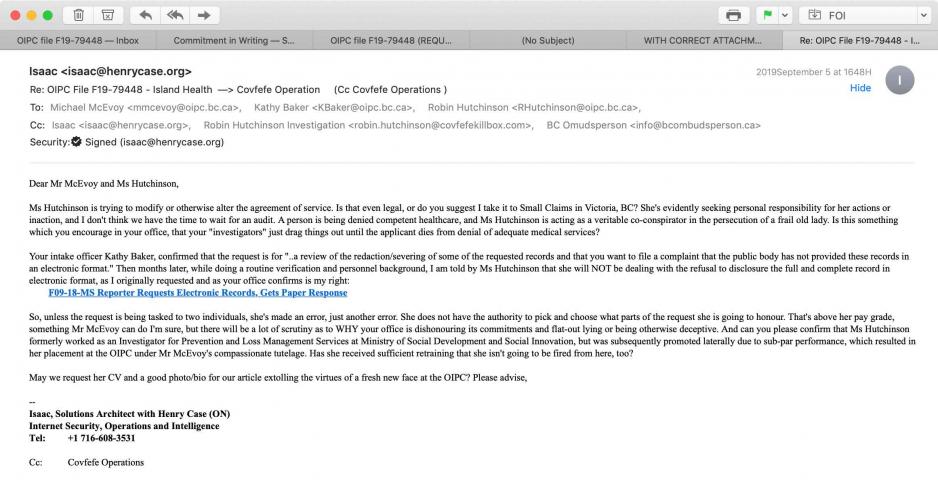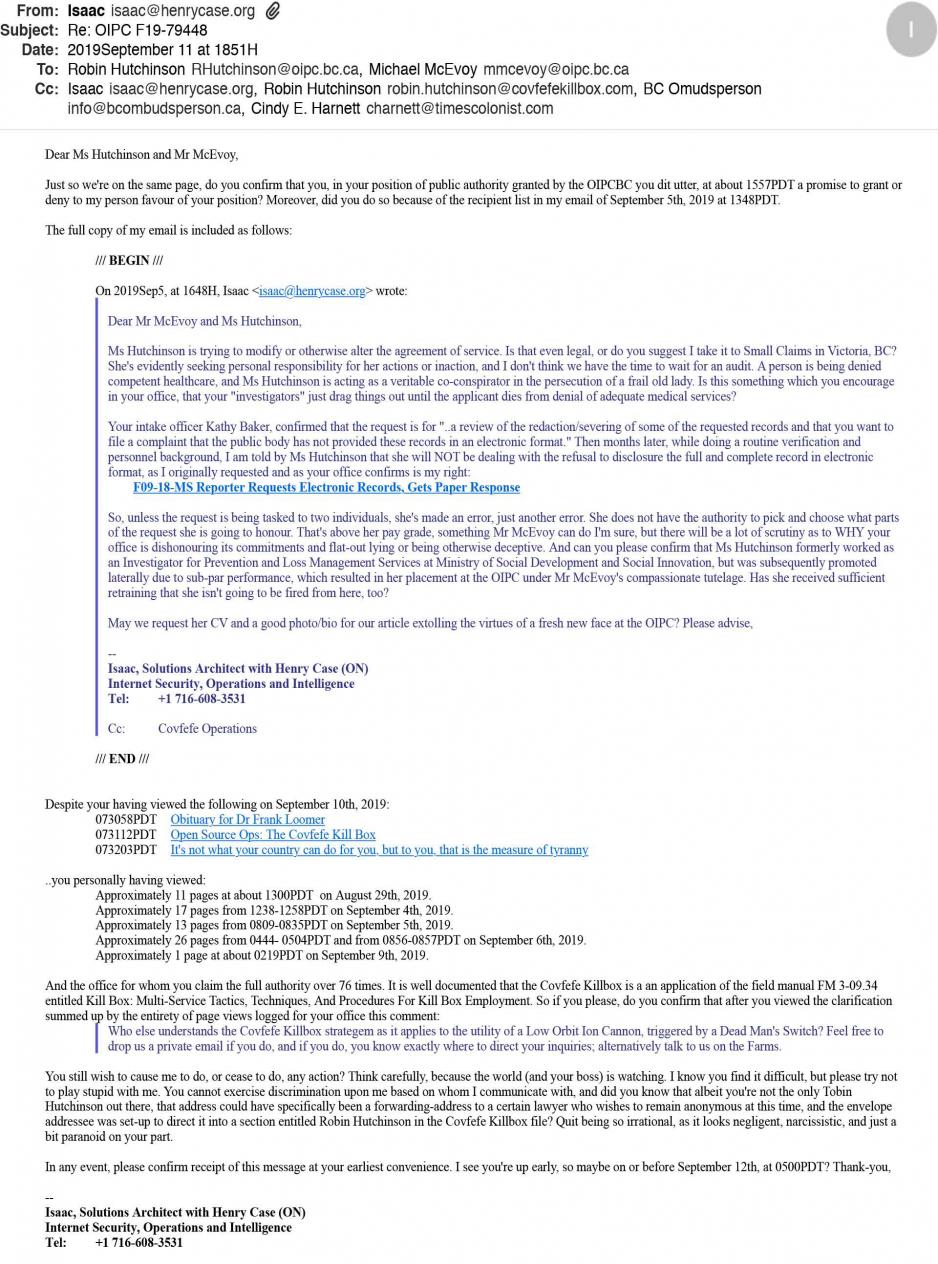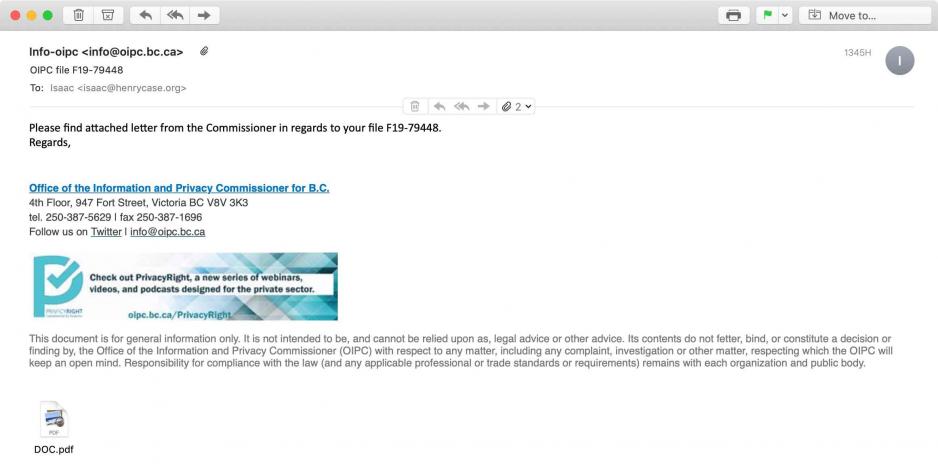 In light of this, I have posted some of my Continuing Record of notes, so you derps will come to understand that this ain't my first rodeo, fucking neophytic bacteria. Who else would make such a stupid misstep as to "utter, at about 1557PDT [on Tuesday, September 10th] a promise to grant or deny.. favour of [her] position?"
Even though it's been live on the site since June 19, 2019, Open Source Ops: Scatalogical Pathos the silly prole Robin Hutchinson chose to do what she does best and make assumptions based on, rooted in, out of, her total and gross lack of critical thinking capacity, to operate from ignorance as we all know that for a certain form of the proletariat, thinking is painful.
What an idiot. The lends credence to the concept that she came to the OIPCC by way of a lateral promotion. Watch the site as I try to offer cogent response to the fact that Ms HUTCHINSON seems to be attempting to extort me to act, or not act, in a specific regard.